Marc Gabelli
Chairman of the Board of Directors and Chairman of the Nomination Committee
Marc Gabelli is a director and President of the Portfolio Manager's parent company, GGCP, a director of Associated Capital Group "ACG" and is a Senior Portfolio Manager at Gabelli. He helped lead the initial public offering of GAMCO Investors, Inc. in February 1999 and the public offering of ACG in 2015. His portfolio assignments have included hedge fund management since 1990 and traditional asset management since 1994. He has managed several Morningstar 5 stars mutual funds, and a Lipper #1 ranked global equity mutual fund in the U.S. His focus is global, catalyst-driven value investing across all market capitalisations and industry sectors. He built the Portfolio Manager's hedge fund platform, Gabelli & Partners, in 1999, and opened the Gabelli London office in 2000 and the Gabelli Tokyo office in 2009. Mr. Gabelli started his investment career in the equity arbitrage group of Lehman Brothers International. He holds an MBA from the Massachusetts Institute of Technology Sloan School of Management, a BA from Boston College, and the SEP diploma from Stanford University. He is a member of the New York Society of Securities Analysts. He is involved with various educational charities. In the UK he is a board member of the Sutton Trust.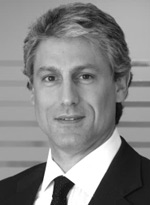 Marco Bianconi
Chairman of the Audit Committee and Member of the Remuneration and Conflicts Committees
Marco Bianconi, an Italian citizen, is Head of M&A and Corporate Development at Cementir Holding, an international building materials group quoted on the Borsa Italiana S.p.A., where he holds several posts as Chairman and Non-Executive Director of subsidiaries in Malaysia, China, Turkey, Belgium, and Denmark. During his tenure at Cementir and the previous five years as Chief Financial Officer of its parent company, Caltagirone Group, he executed 12 cross-border transactions worth over €2 billion. Previous experiences include seven years at Fidelity Investments in London as Portfolio Manager and Equity Analyst between 1996 and 2003. Mr. Bianconi served as Non-Executive Director of ACEA S.p.A, a public Italian utility company, of Banca Antonveneta, one of the top domestic Italian banks, and of MPS Leasing & Factoring. He holds an MBA from New York University's L. Stern School of Business and a BA in Economics at LUISS University in Rome. He is a Chartered Accountant since 1990.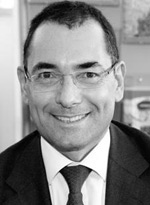 John Birch
Chairman of the Management Engagement and Conflicts Committee and Member of the Remuneration and Nomination Committees
John Birch, a citizen of Denmark and resident of Luxembourg, is a senior financial executive with over 30 years' experience in asset management, international banking and board relationships. Currently, Mr. Birch is a Non-Executive Director of Confluence International Analytics and a partner of The Cardinal Partners, Global. From 2005 until 2015, Mr. Birch served as the Chief Operating Officer of Sentinel Asset Management and the Chief Financial Officer and Chief Risk Officer of Sentinel Group Company, a multi-billion dollar investment management organisation serving an array of diverse clients. From 2004 to 2005 he was the Head of Transfer Agency, State Street Bank, Luxembourg. Prior to that, Mr. Birch held various positions at a number of international banking and asset management institutions. Mr. Birch received an MA in Tax from the Administrative College of Denmark, Copenhagen in 1977 and completed a Programme for Management Development at the Harvard Graduate School of Business in 1988.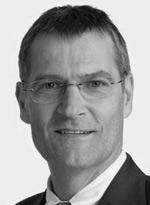 Kuni Nakamura
Chairman of the Remuneration Committee, Member of the Audit and Management Engagement Committees
Kuni Nakamura was born in Tokyo, Japan. He is the President of Advanced Polymer, Inc., a chemical manufacturing company that was originally a U.S. subsidiary of Shin Etsu Chemical Corporation of Japan. He is also President of KEN Enterprises, Inc., a real estate company. Mr. Nakamura has several years of experience with diverse NYSE traded closed end investment companies and is a member of the board of directors of several Gabelli's U.S. open end funds and NYSE listed closed ended funds. Mr. Nakamura serves on the Board of Trustees of Mercy College in Dobbs Ferry, New York. He chairs the Endowment Management Committee and is a member of the Audit Committee. He is also involved in various capacities with The University of Pennsylvania and The Guiding Eyes for the Blind. Mr. Nakamura is a graduate of the University of Pennsylvania – The Wharton School with a Bachelor's degree in Economics and Multinational Management.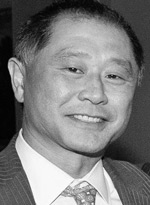 John Newlands
John stood down from Brewin Dolphin at the end of June 2017 after a near-decade as Head of Investment Companies Research, latterly advising upon £5 billion of clients' investment trust assets. Recently John has continued to undertake roles as an independent analyst and investment trust director. John began his City career at Greig Middleton in 1995, under the tutelage of legendary split capital analyst David 'Dotty' Thomas. He then moved to Williams de Broë, where he spent four years, in 1999. He set up Newlands Fund Research in 2003, before being tempted over to Brewin, joining as trusts head, after a chance meeting with John Moore from the firm's Edinburgh office. Brewin's investment trust assets more than doubled from £1.9 billion to £5 billion over his time there.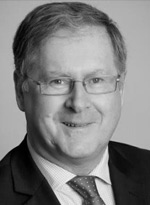 James Scrymgeour-Wedderburn
Member of the Audit Committee
James Wedderburn, a UK citizen, has over 40 years' experience in the investment industry. From 1999 to 2017 he was Director of the family office of Sir Peter Lampl, the founder of the Sutton Trust social mobility charity. During this time he was responsible for all financial and investment matters and was also closely involved with the charity's funding and finances. Previously James worked at financial group Hamilton Lunn where he was part of a small team monitoring the global investments of ultra-high net worth clients. Prior to that, he was a fund manager at Invesco MIM and Samuel Montagu responsible for UK pension fund and charity clients. James spent his early career as a UK equity research analyst at the stockbrokers Cazenove and Laing & Cruickshank after graduating from Oxford University.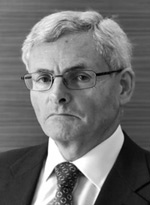 Yuji Sugimoto
Member of the Nomination and Conflicts Committees
Yuji Sugimoto is a dual citizen of the U.S. and Japan. He has over 37 years of financial market experience. Mr. Sugimoto is a former Executive Director of Sumitomo Mitsui Banking Corporation where he oversaw the development of the firm's New York based Japanese equity business. Prior to this, Mr. Sugimoto co-managed Japanese/Pan-Asian institutional research sales at Barclays and for over 4 years managed a New York based Japanese equity hedge fund which he founded. He began his career at Salomon Brothers where he remained for 24 years working in New York, London, Hong Kong and Tokyo in various research, sales and management capacities. Mr Sugimoto received an MBA from the University of Southern California and a B.A. in Economics from Columbia University.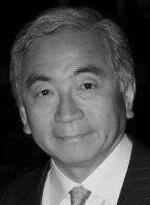 Alex Hammond-Chambers
Independent non-executive Director , Member of the Audit Committee.
Alex serves on a number of boards, including other investment funds and companies. His career has spanned two phases. The first, working for Ivory and Sime (investment managers) for 27 years, from which he gained portfolio management skills and experience. The second phase, has been involved in serving on the boards of companies – investment trust company boards particularly. He has served as Chairman of the Association of Investment Companies and as a governor of the NASD (NASDAQ).