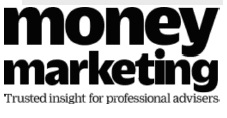 13 January, 2015 | By Adam Lewis
Outgoing AIC chairman Andrew Bell is to sit as chair on the proposed launch of a new US equity investment trust managed by US-based Gamco Investors.
The Gabelli Value Plus+ Trust will be managed by Gabelli Funds, which is a subsidiary of Gamco. The fund is looking to raise between £100m and £250m and is anticipated to begin trading next month on the London Stock Exchange.
Bell, who is also chief executive of the Witan Trust, is stepping down from his role as AIC chairman later this month. He is being replaced by former managing director of Edinburgh Fund Managers Peter Arthur.
Bell says: "I am delighted to be involved with this new launch which brings Gabelli's distinctive investment approach to the UK in the form of an investment trust.
"It will provide the UK investment community with an actively managed fund that will invest in equity securities of US companies applying Gabelli's proven fundamental bottom up private market value with a catalyst approach.
Gamco has adopted this value investment methodology in the US since 1977. The management team of the trust comprises of Robert Leininger, Mario and Marc Gabelli and Caesar Bryan, all of whom are Gabelli veterans and have over 20 years experience.
"Our focus on franchise businesses with predictable and repeat business models, defendable brands and market shares, orients us towards companies with pricing power," says Leininger.
Sitting with Bell on the board of the new trust include other investment trust stalwarts such as Richard Fitzalan-Howard, the executive chairman of FF&P Asset Management and Rudolf Bohli of RBR Capital.